Overview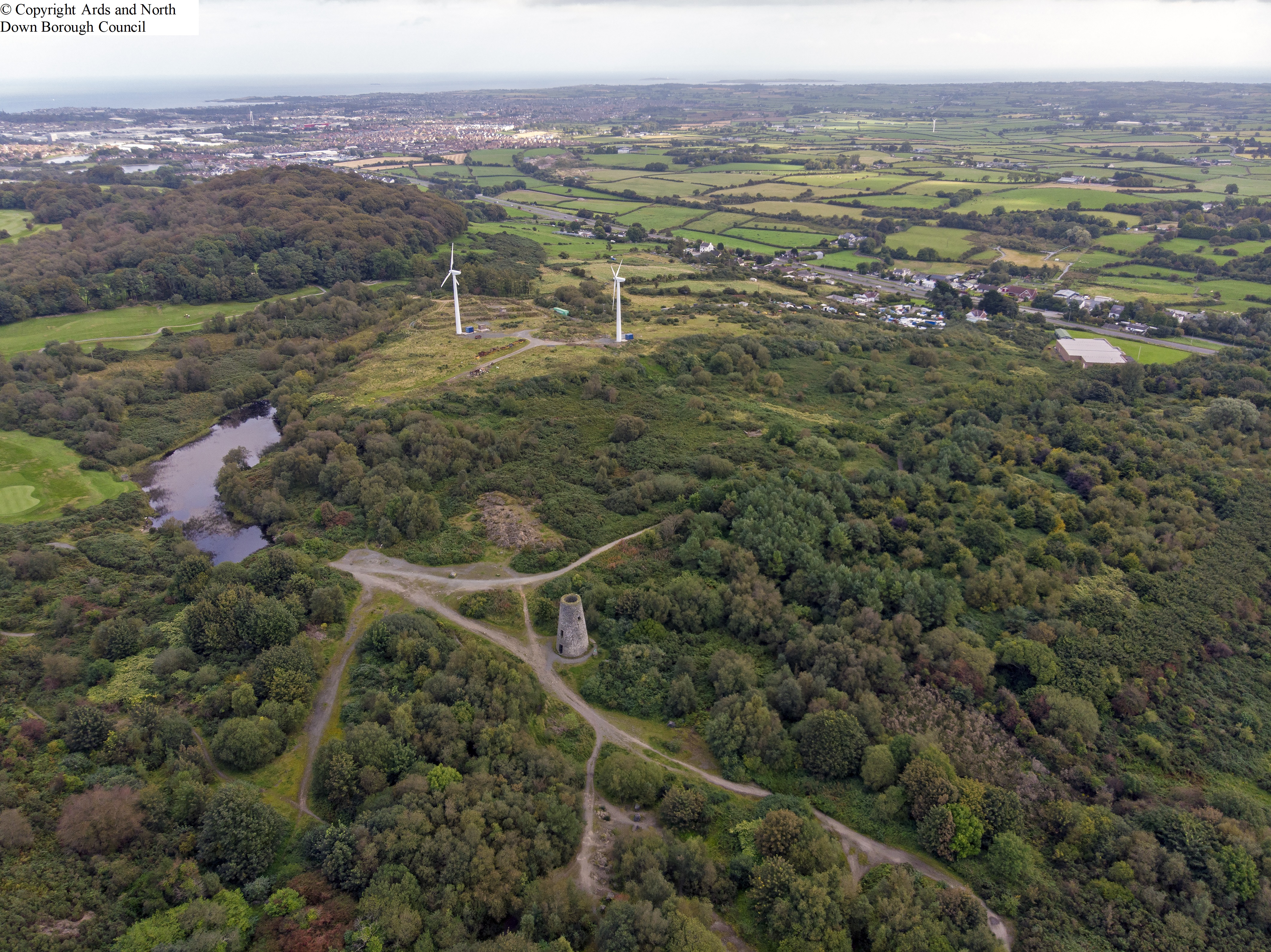 The Whitespots area was established as a Country Park in 1995 and is located on the edge of the Clandeboye Estate near Conlig between the towns of Bangor and Newtownards in County Down, Northern Ireland.
Extensive working of lead ore took place in this area in the early nineteenth century, when up to 15,000 tons of refined lead (and smaller quantities of copper and silver) were extracted from ore removed via several shafts. In the years 1849 - 1864 the area was extensively mined for lead and continued to be so until 1910. The area has been designated an Area of Special Scientific Interest (ASSI) and reminders of this era can still be seen today.
Clandeboye Estate was used as a training camp during the First World War by the 36th (Ulster) Division prior to their embarkation from Belfast for France and the Somme. The Somme Museum examines Ireland's role in the 1st World War with special reference to the cross-community involvement in the three local volunteer Divisions: the 10th and 16th (Irish) Divisions and the 36th (Ulster) Division. Guided tours bring the visitor back in time to 1910 where they learn about the Home Rule Crisis, recruiting and training of men and life in the trenches.
Why your views matter
Ards and North Down Borough Council have identified Whitespots County Park as a potential project for Belfast Region City Deal and applied for funding to create a multi-use recreation and visitor destination.  There is a wealth of history in this area along with amazing views over Belfast and Strangford Loughs (featured in the Game of Thrones) and we would like to hear your views on how this area could be improved and developed.